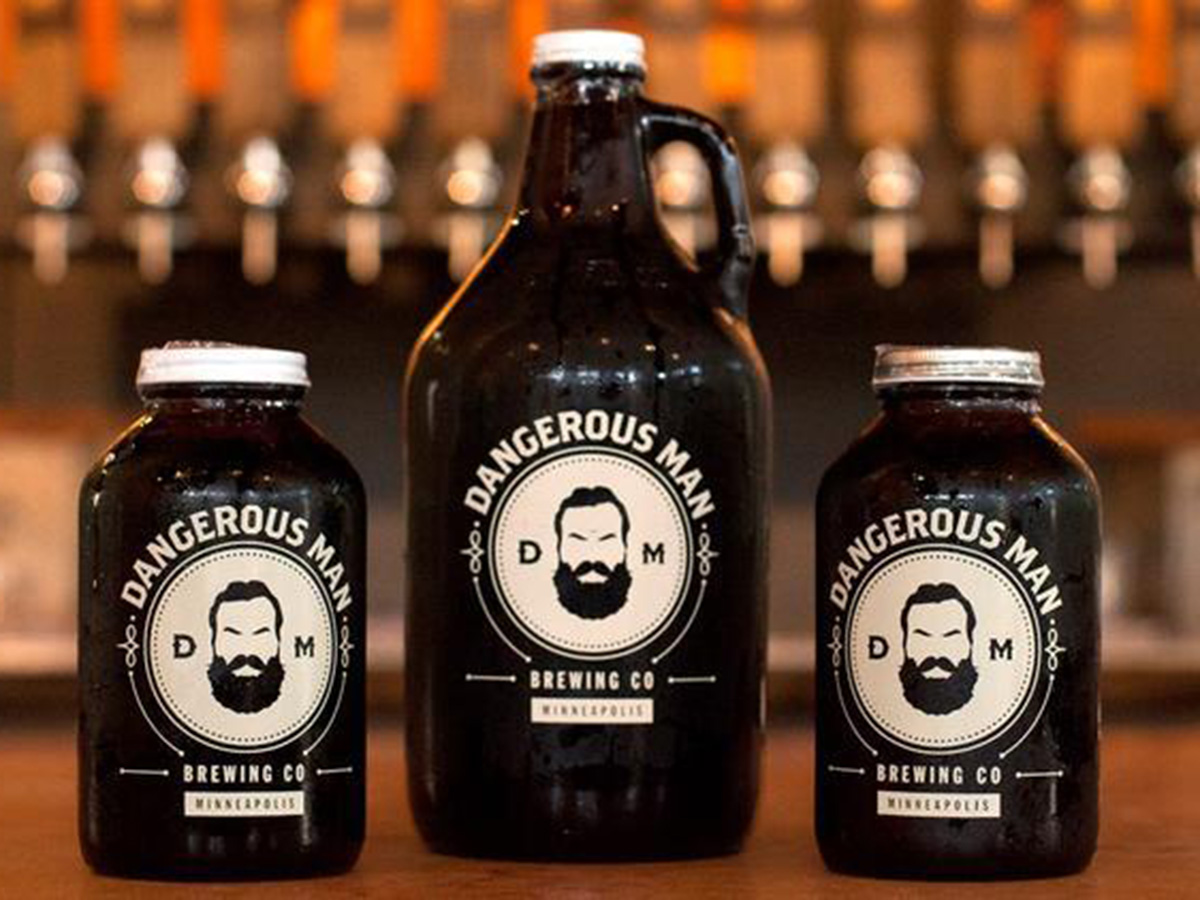 Bitter Minnesota Beer of the Week – Dangerous Man Brewing CentanniALE

The folks at Dangerous Man Brewing recently released CentenniALE - a signature brew in honor or the Mississippi National River and Recreation Area. This golden rye ale, made with centennial hops, honors the 100th birthday of the National Park Service and it is our Bitter Minnesota Beer of the Week.

Taproom manager Sam Dahl Holzinger spills the beans of CentenniALE ingredients, availability and what to pair it with.

Describe the beer, taste, IBU, ABV, etc.
Golden Rye Ale
ABV: 5.8%
IBU: 22

What are the ingredients?
Malts: Pilsner, Carafoam, Rye, Honey Malt, Crystal Rye
Hops: Centennial
Yeast: 1056

Beer nerd stats!
FG: 1.010
Plato: 2.5º
SRM: 7

How can I buy CentanniALE?
On Tap
Crowler
Growler
Mini-growler

When can I buy CentanniALE?
Until she's gone.  Likely 2-3 more weeks.

Where can I buy CentanniALE?
At Dangerous Man, ya silly goose.

Good with? (Food or activities)
Citrusy salads, cheese curds, guacamole; Maggie's recommendation is caramelized sweet potatoes with goat cheese and cranberry, grilled chicken sandwich, pork chops, shrimp scampi, crab, lobster, scallops, whitefish, lightly breaded walleye with lemon pepper and butter.
Clearly I can go on and on and on. While I wouldn't specifically pair this one with heavier dark meats and meals, it could work as a quencher for BBQ's on a nice hot day. Maybe it's just that damn good.

Additional details?
We crafted this ale in collaboration/celebration of 100 years of the National Park Service.

Dangerous Man Brewing is open 4 pm-11 pm Tuesday- Thursday, 3 pm-11 pm on Fridays, noon to midnight on Saturdays, and noon - 8 pm on Sundays.

To visit Dangerous Man with Bitter Minnesota, book your spot on our Tuesday public tour.
← Bitter Minnesota Beer of the Week – Tin Whiskers Wheatstone Bridge
Bitter Minnesota Beer of the Week – Able Seedhouse & Brewery First Light →