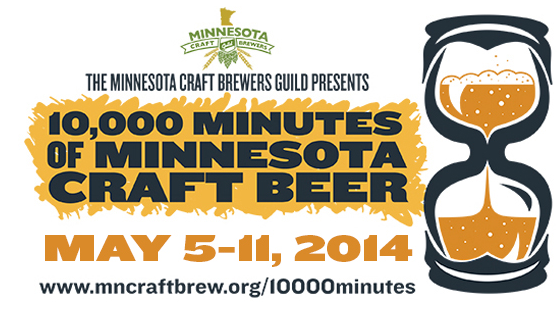 Minnesota Craft Beer Week

Are you ready for  a full week of craft beer awesomeness? Minnesota Craft Beer Week (MNCBW), taking place May 13-21, is part of the much larger American Craft Beer Week starting May 16, which celebrates the community and culture of craft beer with hundreds of small, local events nationwide. So, how to plan properly so you stay on top of all the happenings?
The Minnesota Craft Brewers Guild has you covered with this handy guide they just published on their website. Highlights include behind-the-scenes tour of Dangerous Man Brewing, Boom Island tasting and Fulton Great Fondo, first annual Fulton event with bikes, bands, and beers. See ya out there and don't drink and drive!
← Latest Article on the Twin Cities Brew Boom
Dangerous Man Gets Some Love From Food and Wine Magazine →