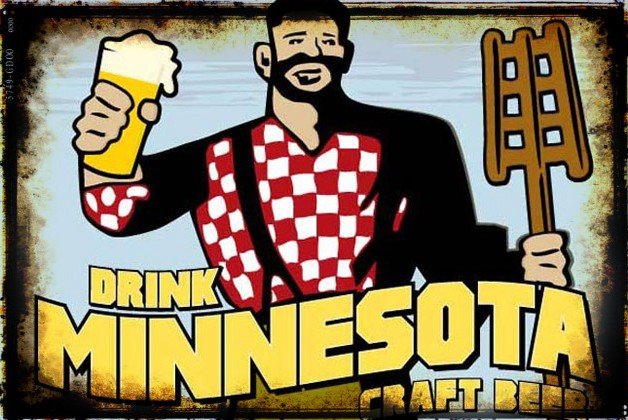 Taprooms bubble up across Minnesota

MPR today released  a great story on the Minnesota taproom boom . The Heavy Table's James Norton and MPR News' Tom Crann recently paid a visit to HammerHeart Brewing Company in Lino Lakes, Minn. to talk about the taproom trend (hear their conversation here).

The Nordic- and Celtic-inspired brewery, which opened in 2013, resembles a hunting lodge and names its beers after people and places relevant to Norse mythology and the world of the Vikings. It has become known for its barrel-aged beers — everything from bourbon to brandy to aquavit barrels get used in finishing off the beers.
← 'Harriet Brewing' to Kill Winter with Sol Bock Revival
Weekend brew round-up →