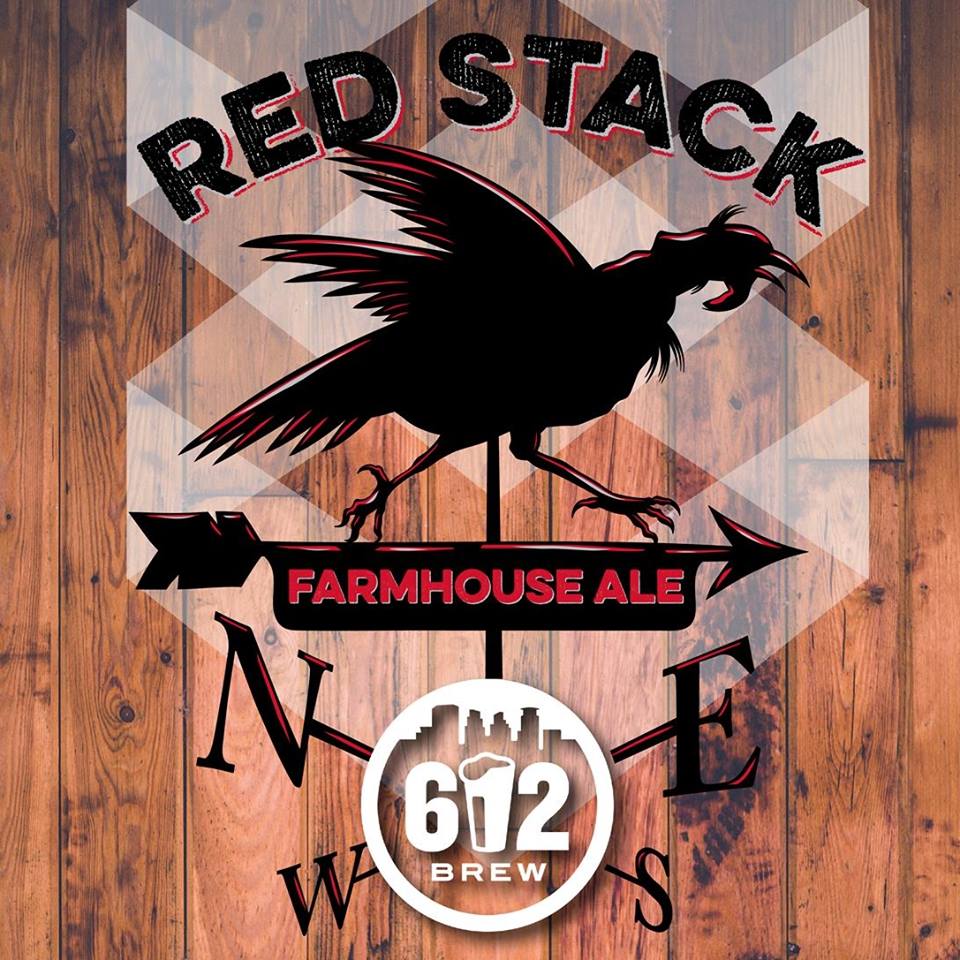 Bitter Minnesota Beer of the Week – 612 Red Stack

Red Stack, our latest pick for Beer or the Week, is the first new beer canned by 612Brew in 18 months, and their first seasonal beer available in cans. Do we have your attention yet?

Describe the beer, taste, IBU, ABV, etc.
Style: Farmhouse Ale
ABV: 6.3%
IBU: 19

What are the ingredients?
Malts: Pils, Spelt, raw and red wheat
Hops: Perle and Saaz
Yeast: Belgian

How can I buy Red Stack?
Just released on tap!
Growlers
Available in 6pack 12oz cans soon

When can I buy Red Stack?
Fall seasonal - August - November

Where can I buy Red Stack ?
Brewery Taproom
Locally distributed in bars/restaurants/liquor stores around the metro.

Good with?

Paired with roasted chicken, shellfish, brie cheese and sorbet. Very drinkable beer even at 6.3% ABV. Great for enjoying the last warm months of MN summer and ushering in the cool fall nights.

Additional details?
612Brew is open 4 pm - 10 pm on Wednesdays and Thursdays, 2:30 pm - midnight on Fridays, noon - midnight on Saturdays and 11:30 pm - 9 pm on Sundays.

To visit 612Brew with Bitter Minnesota, book your spot on our Wednesday and Friday public tours.
← Bitter Minnesota Beer of the Week – Dangerous Man Säure Delores #10
Bitter Minnesota Beer of the Week – Bauhaus Brew Labs Hot Tropic →