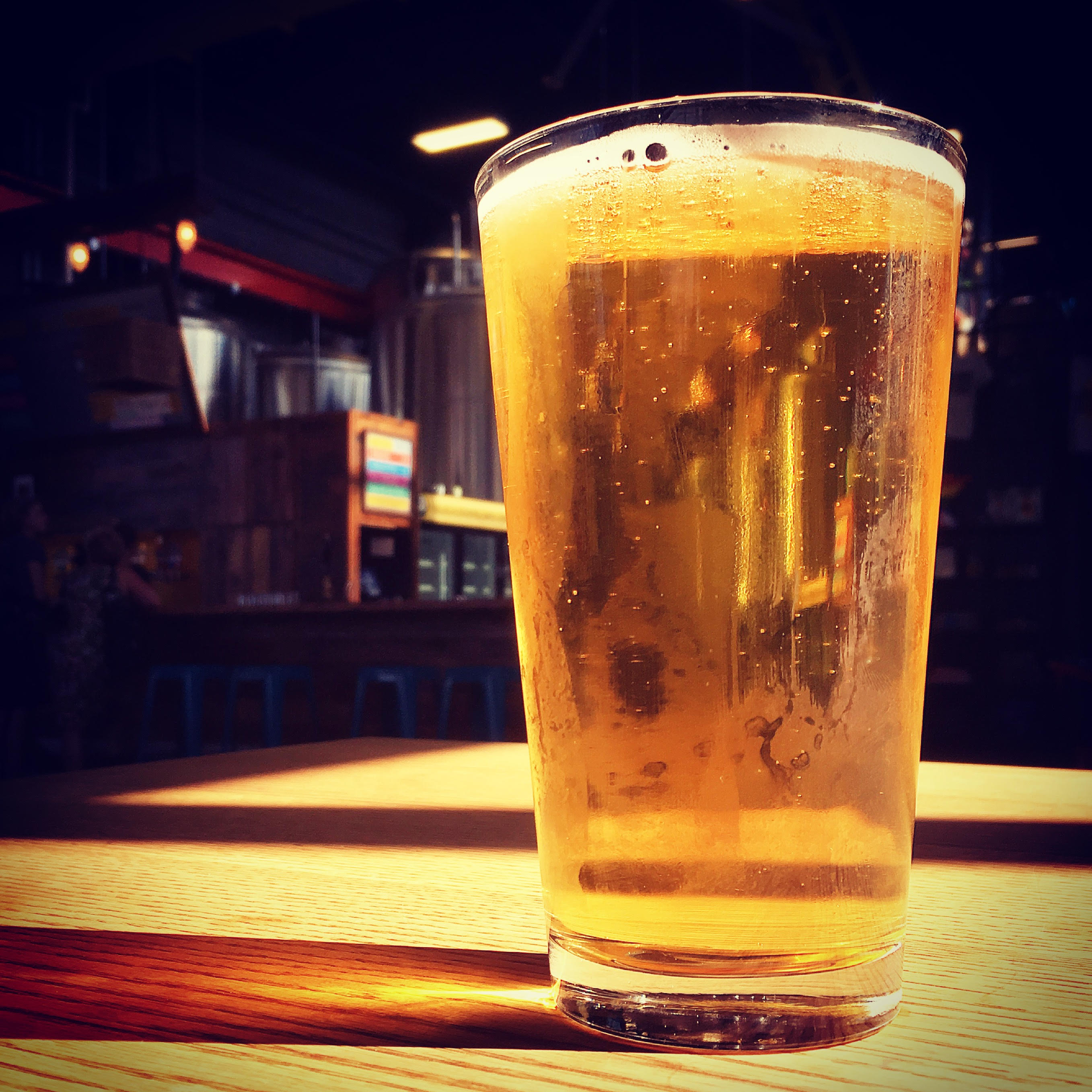 Bitter Minnesota Beer of the Week – Bauhaus Brew Labs Hot Tropic

Hot Tropic New Zealand Style Pilsner is a collaboration brew between August Schell Brewing Company and Bauhaus Brew Labs. This crushable, tropical treat is the product of two lager-centric breweries channeling the Kiwi spirit while adhering to a standard of German brewing excellence.

Chock full of awesomely tropical New Zealand hop cultivars expressing fresh peaches, apricot and freshly squeezed limes, and fermented with Schell's legendary lager yeast for a crisp, clean finish. Hot Tropic is your passport to paradise!

Describe the beer, taste, IBU, ABV, etc.
Hot Tropic
Style:New Zealand Style Pilsner
ABV: 4.7%
IBU: 40

What are the ingredients?
Malts: Kölsch, Pils, Carapils
Hops: ­Magnum, Mandarina Bavaria, Wakatu, Motueka, Wai-iti
Yeast: Schell's lager yeast II

Beer nerd stats!
OG: 11.5ºP
FG: 2.0ºP
SRM: 4.1

How can I buy Hot Tropic?
On Tap: at Red Stag Supper Club, you'll also see it on tap at Bryant Lake Bowl, Tiny Diner, Pat's tap, and of course the Bauhaus taproom
Growlers & Crowlers available in the taproom

When can I buy Hot Tropic?
This is a one-time release!

Good with?
Perfect for hot nights in August whether you're on a patio, at home grilling, or hunkered down inside staying cool. Hot Tropic is the ultimate drinkable refreshing pilsner.

Additional details?
Bauhaus Brew Labs is open 4 pm -11 pm Wednesdays and Thursdays, 3 pm - 11 pm on Fridays and noon - 11 pm on Saturdays.

To visit Bauhaus with Bitter Minnesota, book your spot on our Thursday evening tour.
← Bitter Minnesota Beer of the Week – 612 Red Stack
Bitter Minnesota Beer of the Week – Modist Brewing First Call →