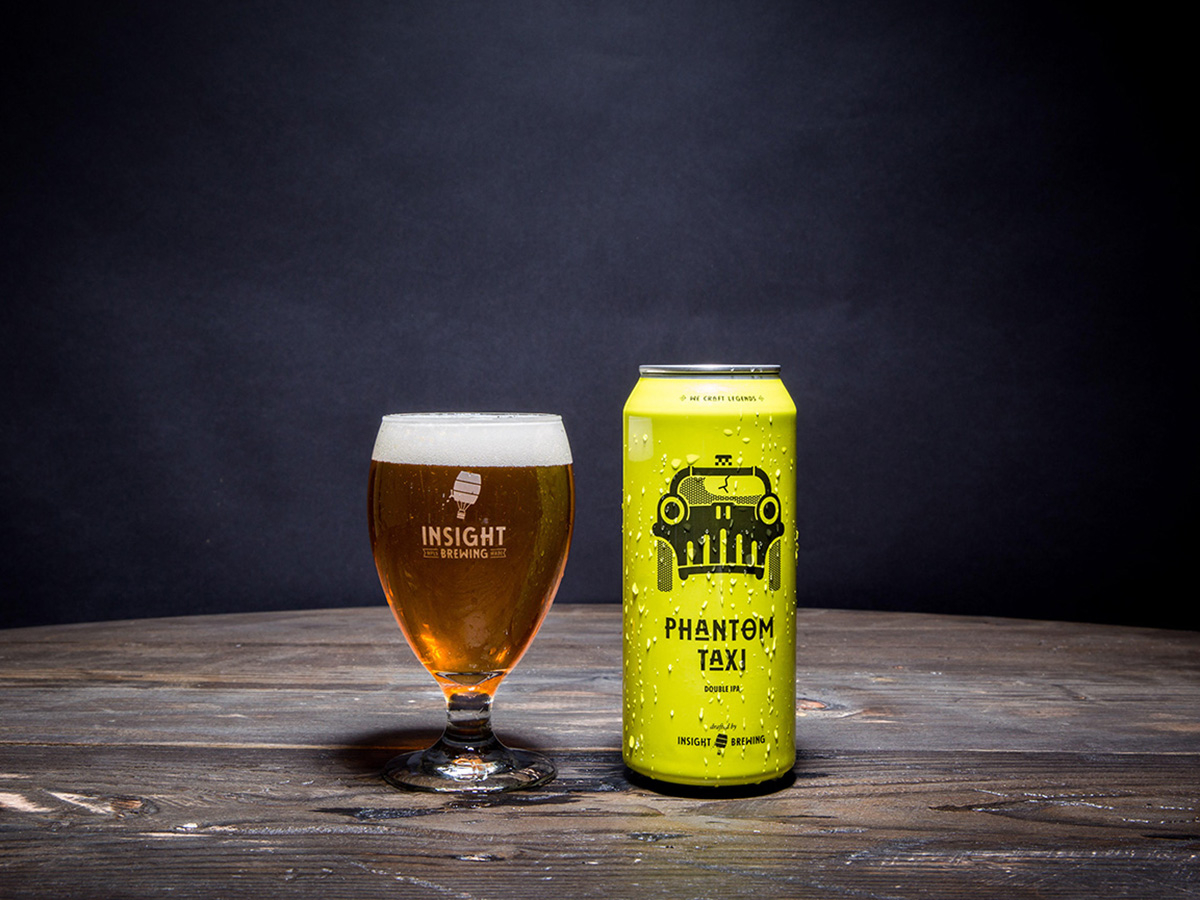 Bitter Minnesota Beer of the Week – Insight Brewing's Phantom Taxi

Just in time for Spring, we are bringing back the Bitter Minnesota Beer of the Week series!

In our quest to find a great local craft beer to enjoy this Spring, we went to Insight Brewing Company's co-founder and lead brewer Ilan Klages-Mundt who recommended we try their Limited Edition Phantom Taxi IPA, available only for the next 30 - 45 days.

Describe the beer, taste, IBU, ABV, etc.
Name: Phantom Taxi
Style: Double IPA
ABV: 9%
IBU: 85

Craft Beer Ingredients
Malt: Pilsner, Maris Otter, Crystal
Hops: Warrior, Cascade, Amarillo, Citra
Yeast: American

Beer Nerd Stats!
FG: 1.009
Plato: 18.3
SRM: 5.6

How Can I Buy?
On Tap
Can
Growler
Mini-growler

When Can I Buy?
Spring Seasonal
Limited edition


Where Can I Buy?
Insight Brewing Taproom
Limited Bar and Restaurant Locations throughout Twin Cities
Limited Liquor Locations throughout Twin Cities

Good With?
Phantom Taxi is perfect with burgers and fish tacos!

Hours, events, etc?
Insight Brewing is open 3-11 pm Monday- Thursday, 3 pm-midnight on Fridays, 12pm-12 am on Saturdays, and noon to 11 p.m. on Sundays. We visit Insight on  our Monday, Tuesday and Sunday evening public tours.
← Best of Minnesota 2016 Lists Include Several Breweries
Bitter Minnesota Adds Lakes & Legends to the Roster →