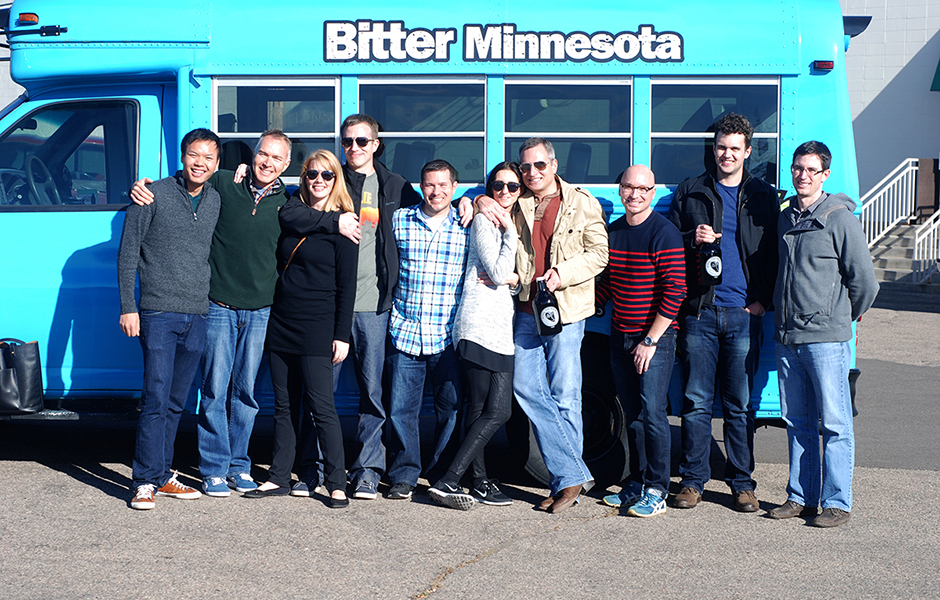 City Pages Includes Bitter Minnesota In Their Holiday Gift Guide for Beer Lovers

Just in time for Christmas gift planning, City Pages featured craft  brewery tours as no. 3 gift in their Essential Holiday Gift Guide for Local Beer Lovers, next to growlers, art and cool brewery merch.

Visiting a single brewery with friends is fun. Visiting several is more fun. The catch? Transportation. Why not get somebody else to take care of that for you and meet some fellow beer geeks en route? Minnesota offers several package tours of breweries near (Summit, Fulton, etc.) and far (Brau Brothers, Castle Danger, Schell's). Check out some options from locally owned tourism companies such as GetKnit, Bitter Minnesota, Twin Cities Brewery Tours, and The Duluth Experience.

What are you waiting for? Get you Bitter Minnesota Brewery Tour Gift Certificate HERE.
← Bitter Minnesota Announces Ugly Sweater Beer Tour
Choose your Own Adventure Halloween Brewery Crawl →