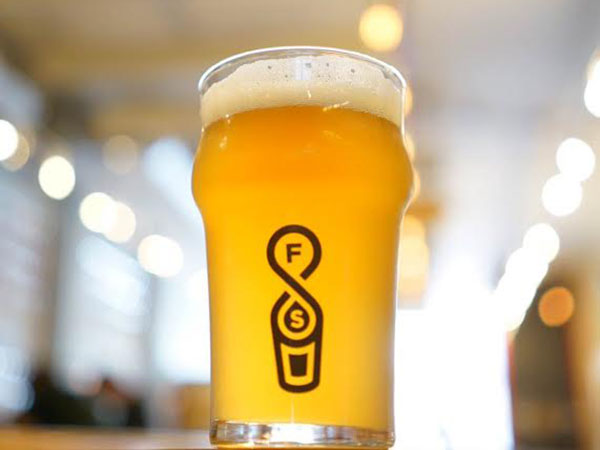 Bitter Minnesota Beer of the Week – Dakota Skipper Endangered Reserve

Fair State Brewing's Dakota Skipper Endangered Reserve is a once a year beer brewed in collaboration with the Minnesota Zoo to help highlight their important work in native species conservation. The Dakota Skipper is a severely endangered native prairie butterfly that the zoo is working to help preserve, and the beer serves to support the project both financially and in terms of visibility.

Niko Tonks, Fair State's head brewer tells us that the beer itself is a pretty classic French Saison - dry, rustic, spritzy, and with plenty of spicy/earthy yeast flavor. A small amount of the native grasses and flowers the Dakota Skipper uses as food and habitat is incorporated into the mash for this beer, as a means to highlight our connection to place.

This limited edition saison is our featured Bitter Minnesota Beer of the Week. Get it before it's gone!

Describe the beer, taste, IBU, ABV, etc.
Style: Saison
ABV: 5.7%
IBU: 30

What are the ingredients?
Malts: Pilsner, Vienna, Oats
Hops: ­Sterling
Yeast: American Ale II
Special Ingredients: French Saison

Beer nerd stats!
FG: 1.2
PLato: 11.7
SRM: 5

How can I buy it?
­On tap -at the taproom and in select accounts around the metro
Growler
­Mini-growler

When can I buy it?
This beer is brewed once a year in July, so it'll be around for a chunk of the summer and then vanish.

Where can I buy it?
It'll be on tap for a few weeks at the Fair State taproom, and at select draft accounts (both bars and restaurants) around the Metro.

Good with?
Pairs well with all things summer: grilled foods, relaxation, hammock time, the out of doors, sunshine, butterflies.

Additional details?
Fair State Brewing Cooperative is open 4 pm-11 pm Monday through Thursday; 3pm-midnight on Fridays, noon to midnight on Saturdays; and noon-9 pm on Sundays.
← Bitter Minnesota Beer of the Week – Modist Brewing First Call
Bitter Minnesota Beer of the Week – Fulton Tanager →