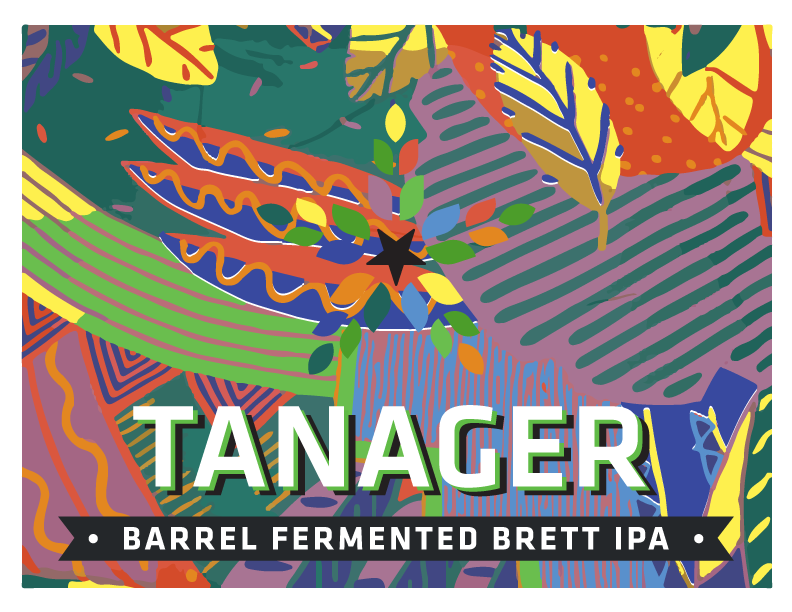 Bitter Minnesota Beer of the Week – Fulton Tanager

Summer 2016 is officially underway and all sorts of interesting things are brewing locally. For this edition of Bitter Minnesota Beer of the Week, we reached out to Fulton to see what they recommend for a good summer craft beer. How about an IPA with flavors of tangerine, mango, pineapple? We're sold. Tanager sounds delicious.

Describe the beer, taste, IBU, ABV, etc.
Style: Barrel Fermented Brett IPA
ABV: 6.7%
IBU: 50

What are the ingredients?
Malts: Pilsner, Raw Wheat, Carapils, Munich 10, & Acidulated Malt
Hops: Dry hopped with Equinox after blending
Yeast: Primary fermentation: Saccharomyces Bruxellensis Trois. Secondary fermentation: 12 different strains of Brettanomyces

Beer nerd stats!
Plato: 1.5º
SRM: 7 SRM, but likely higher with the barrel aging

How can I buy Tanager?
On Tap. In the Fulton taproom exclusively.

When can I buy Tanager?
This is a limited and periodic release. Get it while it lasts!

Where can I buy Tanager?
Brewery taproom only!

Good with? (Food or activities)

Tropical and fruity with subtle oak character, Tanager is great for balancing out rich and robust flavors ranging from shellfish, butter, roasted vegetables and grilled red meat.

Additional details?
Fulton is open 3 pm-10 pm on Tue, Wed, Thu, 3 pm-11 pm on Fridays, noon to 11 pm on Saturdays, and noon - 6 pm on Sundays.

To visit Fulton with Bitter Minnesota, book your spot on our  Saturday afternoon public tour.
← Bitter Minnesota Beer of the Week – Dakota Skipper Endangered Reserve
Bitter Minnesota Beer of the Week – Urban Growler American Pale Wheat Ale →