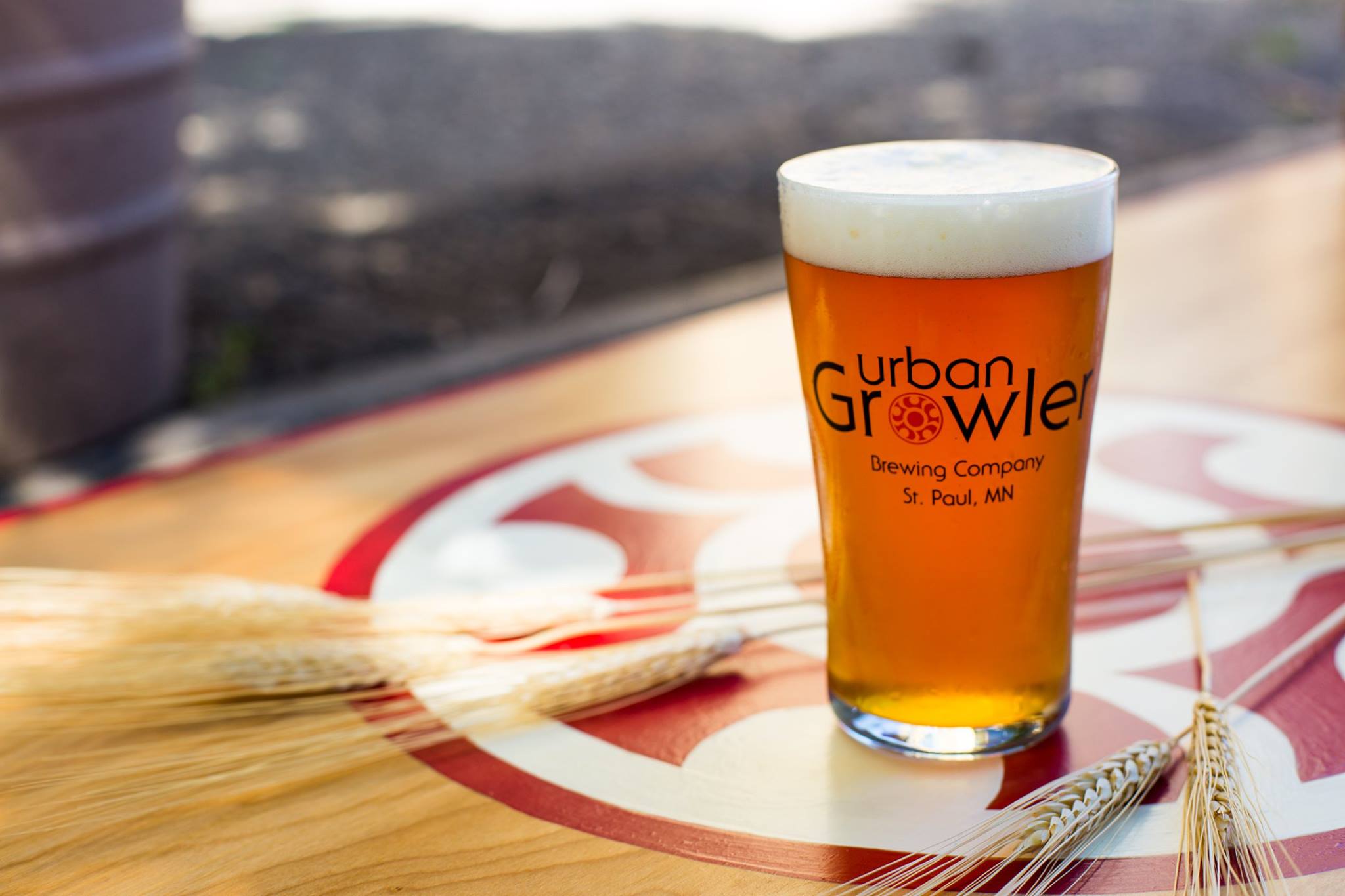 Bitter Minnesota Beer of the Week – Urban Growler American Pale Wheat Ale

Urban Growler is known for their selection of tasty traditional and non-traditional beers, but also for being the first woman owned brewery in Minnesota. In 2013, Deb Loch and Jill Pavlak left their corporate jobs to pursue their dream of opening a craft brewery. Three years later, the business is booming in their St. Paul brewery/taproom, located in the historic brick building where the City of St. Paul once stabled its horses.

We were very excited to add Urban Growler to our roster of brewery partners and we're featuring their limited release American Pale Wheat Ale as our Bitter Minnesota Beer of the Week. Cheers!

Describe the beer, taste, IBU, ABV, etc.
Style: Wheat Ale
ABV: 5.5%
IBU: 45

How can I buy American Pale Wheat Ale?
On Tap
Growlers

When can I buy American Pale Wheat Ale?
Available in the summer only! Only 10 barrels brewed.

Where can I buy American Pale Wheat Ale?
Brewery Taproom Only (or to-go growler)

Good with?
Pairs well with burgers, hot dogs, or any all American Food. Perfect for any outdoor/freedom activity!

Additional details?
Urban Growler is open 3 pm - 10 pm on Tuesday - Thursday; 11 am - 11 pm on Fridays and Saturdays, and 11 am - 8 pm on Sundays.

To visit Urban Growler with Bitter Minnesota, book your spot on our Wednesday St. Paul Tour. 
← Bitter Minnesota Beer of the Week – Fulton Tanager
Bitter Minnesota Beer of the Week – Inbound Brewco Dampfbier →