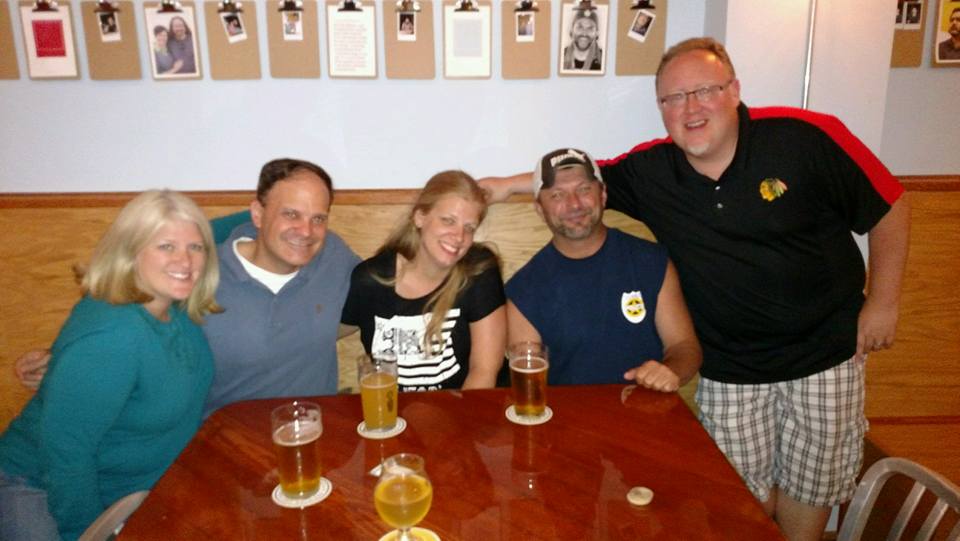 How to Survive a 5-stop Brewery Tour

Just last week we had our very first 5-stop brewery tour and we simply had to tell you about it.

See, our daily public tours always include 3 stops, while private tours can be customized to include as many stops as the customer wants. No group has ever done 5 stops before, until last week when Brian White went on a 5-stop, Saturday evening private tour with his wife and their two friends. The stops included:

Eastlake Brewery and Tavern
Boom Island Brewing
612Brew
Fair State Brewing Cooperative 
Insight Brewing 

It was a true Minneapolis craft beer adventure. Here's what Brian had to say about it on our Trip Advisor page:

"My wife and two friends were heading out to Minnesota to see our local Chicago baseball teams play the Twins. I wanted to do something fun the first night we arrived so I planned a private tour for the four of us on that Saturday night. My wife and friends did not know what I had planned until they got on the bus.

Our tour guide was Terry H. and we all immediately hit it off. It was a pleasure getting to know him and he was very helpful and upbeat throughout the tour. We got the opportunity to sample beers from five different local Minnesota breweries during the course of the evening. At some point in the tour, Terry informed us we were the first group EVER to sign up for a 5-brewery tour - from that point on, we were on a mission!

I am proud to say that our humble group of four from the suburbs of Chicago made it through the five breweries without a hitch and (along with our guide Terry) are proud to be the self-proclaimed Bitter Minnesota tour champions!"
Huge props to Brian and his crew - you are now officially Minnesota craft beer connoisseurs!

How to survive a 5-stop brewery tour
Have a great group of people (this is obviously a must)
Pace yourself (craft beer is much stronger than "regular" beer, so take your time)
Drink lots of water (hydrate, hydrate, hydrate)
Munch on something (you can't drink craft beer for hours without eating something; that's just science)
Get a ride home (let us drive you home, get Uber or call your neighbor; just don't drink and drive)

← Bitter Minnesota Beer of the Week – Bauhaus Brew Labs Schwandtoberfest
Bitter Minnesota Beer of the Week – NorthGate Brewing Get Together →