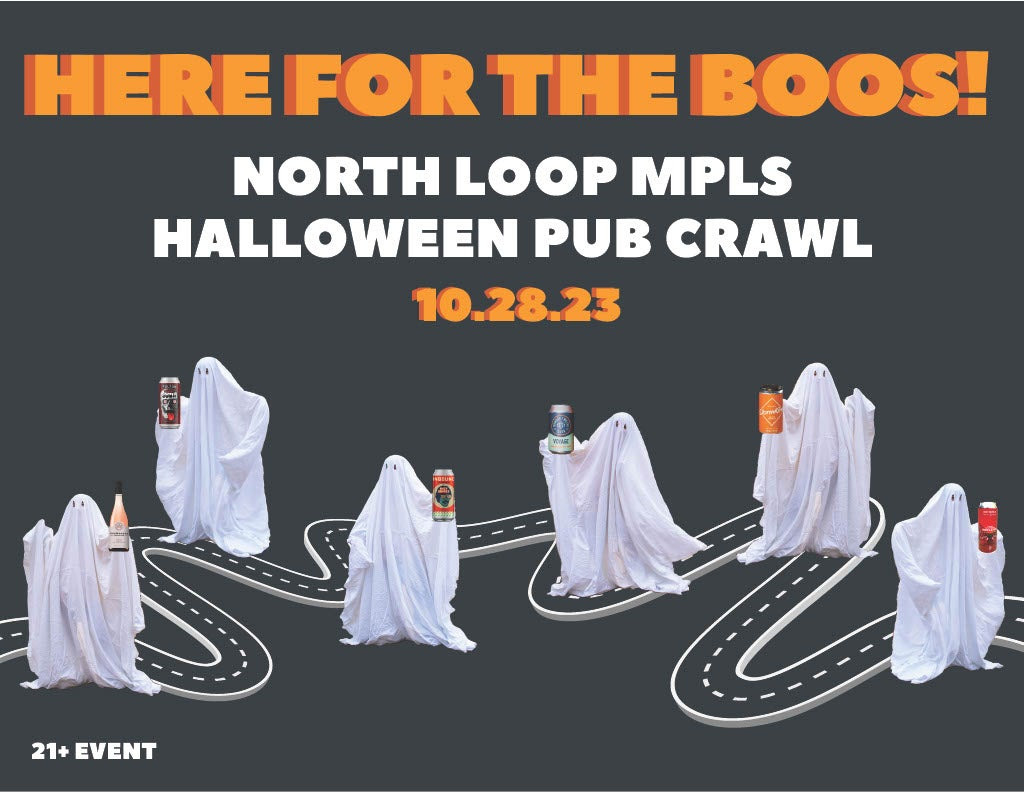 North Loop Halloween Event for 10/28/2023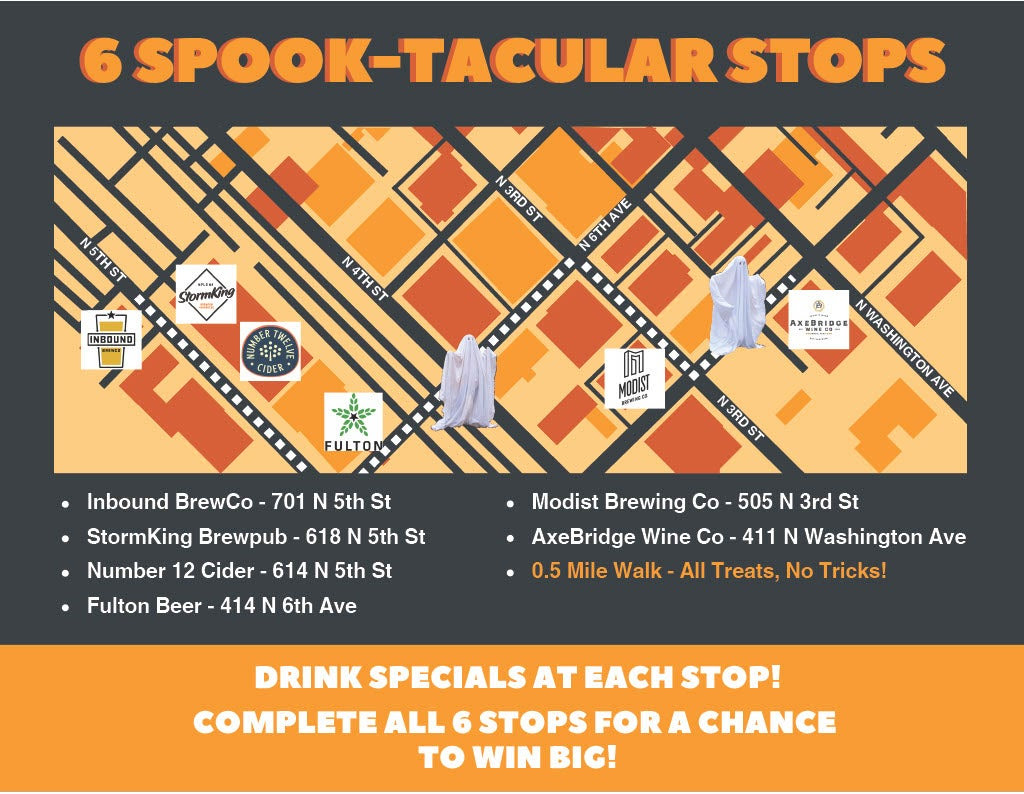 A coordinated effort between "The Best in the Business" to deliver an amazing Halloween Experience in the North Loop.
Inbound BrewCo
Inbound Brew Co is a prominent brewery nestled in the vibrant North Loop neighborhood of Minneapolis, known for its innovative craft beer creations and welcoming atmosphere. This establishment has become a local favorite for both residents and visitors
Gotta Try: Laser Loon Kölsch, Apricot Pale Ale, Raspberry jam Bam American Blonde Ale.
StormKing Brewpub
StormKing Brewpub is the perfect blend of craft beer, Texas barbecue, and Tex-Mex snacks, making it a North Loop dream destination. Go early, get the brisket, get the barbecue chicken chimichanga, not very hungry? Split the chimichanga with someone you love.
Gotta Try: Capsized, Pineapple Upside Down Cake Fruited Sour 5.2% ABV
Number 12 Cider
Number 12 Cider House offers a welcoming space for patrons to enjoy a rotating selection of amazing ciders. Just off the cider taproom patio, Little Tomato serves wood-fired pizza daily from an Italian Forno Bravo brick oven.
Gotta Try: Dry Cider Saison, Sweet Flow-Rider (orangey goodness)
Fulton Beer
Fulton Beer is the OG of the North Loop, the favorite of Twins fans, and offers an overwhelming selection of craft beer and adult beverages.
Gotta Try: If you consider yourself brave, try the Sweet Child IPA. If you're made of sterner stuff, crush a 300 IPA
Modist Brewing Co
Modist Brewing Co has gained a reputation for experimenting with unconventional ingredients to create unique and flavorful beer experiences. They are particularly famous for their New England-style IPAs, often pushing the boundaries of traditional beer styles.
Gotta Try: Grab yourself one of their flagship beers such as Dreamyard (New England IPA), or the False Pattern (American Pale Ale). Need to go lighter, get into a Supra Deluxe (Japanese Rice Lager) or get crazy with their lime version.
Axebridge Wine Co
Axebridge Wine Co is the newest anchor tenant in the North Loop and offers a richer experience than ever with it's newly expanded kitchen and expanded food offering. I love Axebridge so much, I would recommend doing the tour in reverse so you can get some amazing snacks in the wine room before heading to the breweries.
Gotta Try: Nothing pairs better with a Double Dreamyard (8.5% Imperial IPA) palate cleanser from Modist than Axebridge's full-bodied Cabernet Sauvignon 2020, so grab a bottle offsale before you Uber home and start in on all the candy.
← Test Title h1
Bitter Minnesota Beer of the Week – Modist Brewing pHresh →