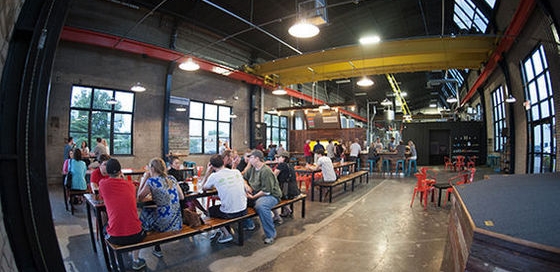 What Are The Best Twin Cities Taprooms for Live Music?

City Pages has the answer! Harriet Brewing may be your favorite, but did you know you can see bands at Insight and LTD Brewing too?

Here are the highlights:

Bauhaus Brew Labs With German-inspired beers ranging from pilsner to schwarzbier and the new "hoppy bock" seasonal Über Düber, the colorful taproom is a venue built with entertainment in mind.

Bent Brewstillery With a healthy lineup of seasonals and almost always a sour beer on tap, the brewstillery also hosts live music every Friday and Saturday night.

Lift Bridge There are community tables and a classic bar with lots of space to more around, and live music is performed free of charge on most Thursday and Friday evenings.

LTD Brewing  They host live music every Friday night that mixes a regular rotation of artists alongside new ones. Big Trees and Becky Rae Dalton have been playing the second and third Fridays each month, while artists like Dan Israel and Pushing Chain also frequent the taproom.

And don't forget to check Fulton and Boom Island websites too; they often have live music on the weekends.

Book your spot today to enjoy brews and live music! 
← What Your Taproom Server Wants You to Know
Growler Releases "The Year in Beer 2014" →